We are pleased to announce that there are new improvements made to the website to enhance viewing experience.  Here are the changes starting on the home page.
News Ticker Filtered

The News ticker that is below the website's featured image now actually scrolls the latest posts.  This provides a clickable link to the latest news blogs posted to help keep you updated. 
News Scrolling
Not easily noticed, but a feature you'll find valuable is the addition of scrolling arrows one either side of the post scroller.  You'll notice these on the right and left of the news image display as you see below.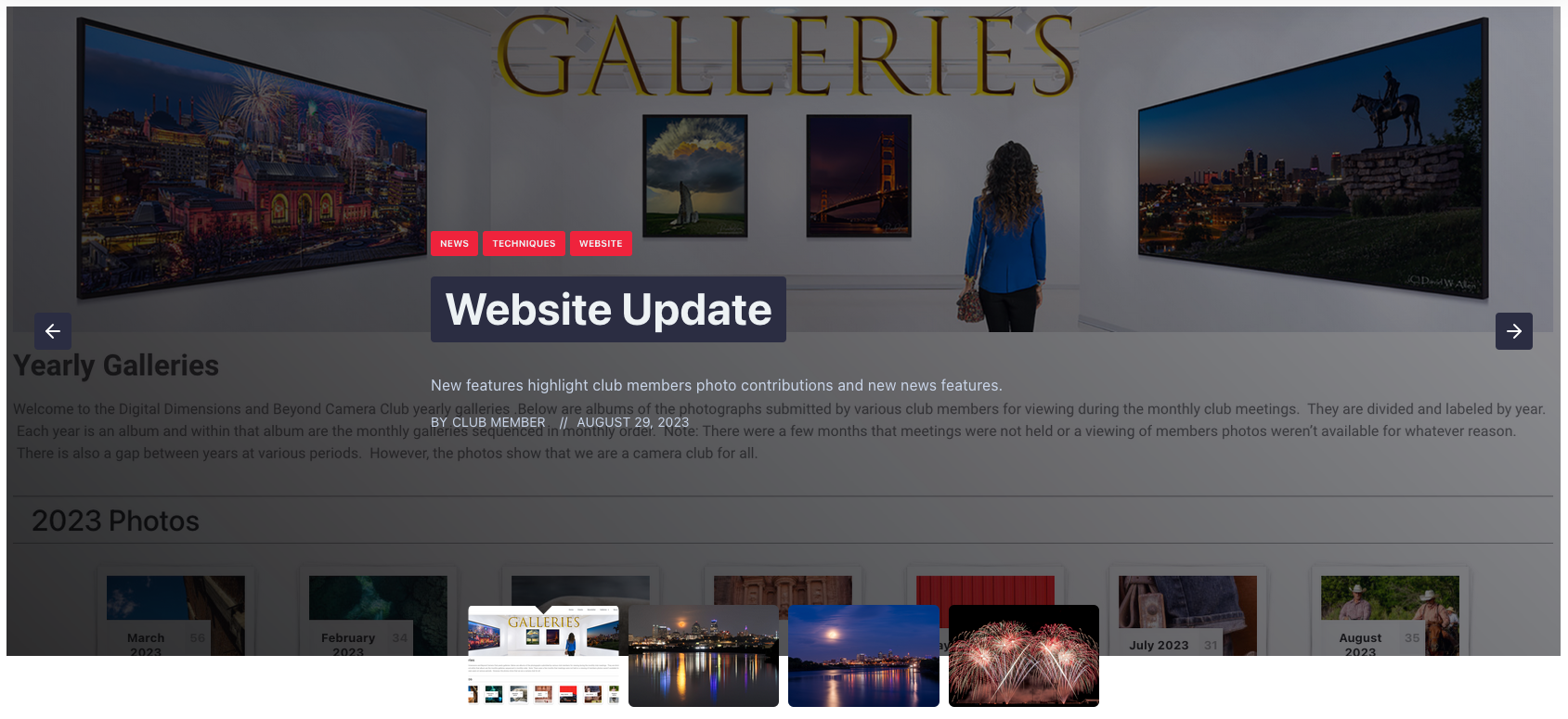 News Archiving
Long overdue, but finally added is the site's ability to archive older posts that you can still gain access to.  Archived posts now scroll across the screen.  Below is an illustration of the new layout.

Post Search
Final update to the News section is the ability to search for a post.  The search box allows you to enter a key word or phrase to find a post.  While not as needed now as it will later when there are a lot more posts archived.

Members Photos
There is a new page within the Galleries menu titled Members Photos.  This page allows viewer to see the photo contributions that members have made as part of the show and tell period at club meetings.  Here is a screen shot of the new Members Photos gallery.