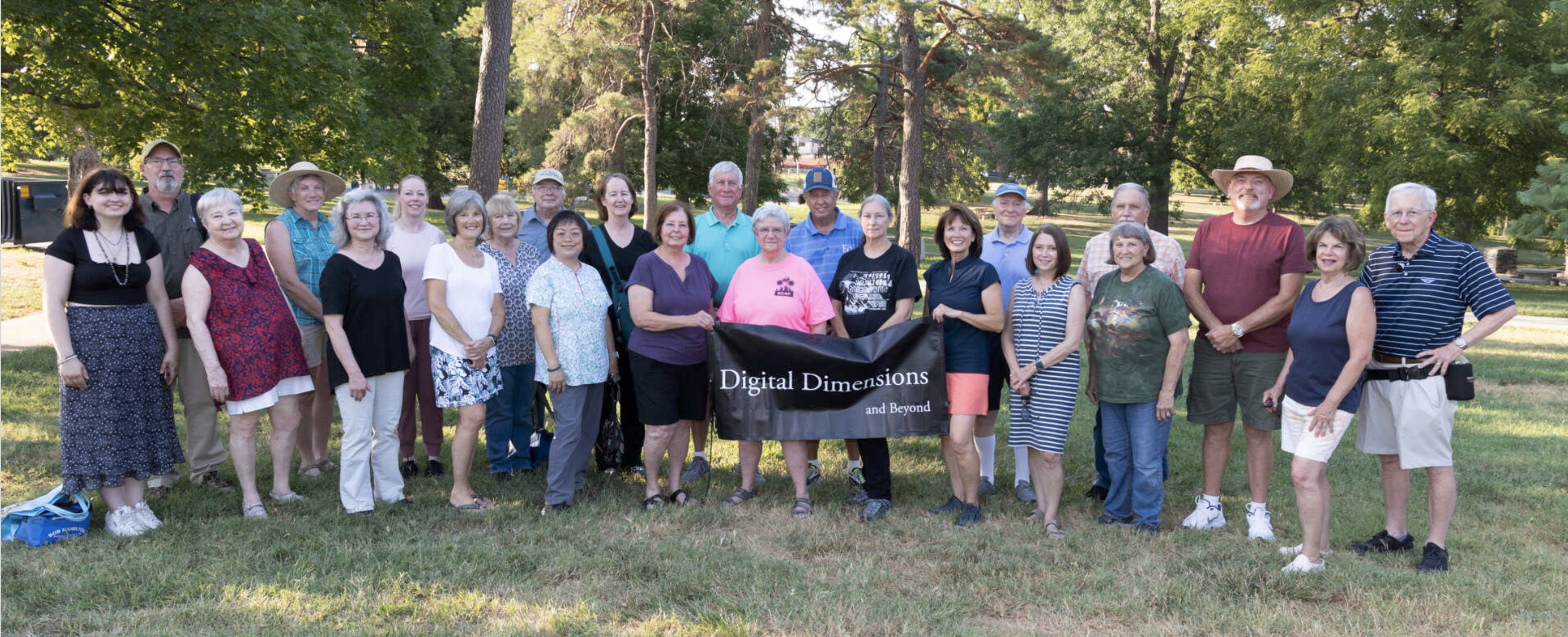 We are a group of photographers with a shared passion for learning and sharing information about photography.  Our members have varying levels of experience and interest in all the different genres of photography.  We aim to improve our skills together through coaching, collaboration, discussions, demonstrations, education, exhibitions, field trips, and workshops.  Our mission is to help our members grow as photographers while fostering friendships within the group
Whatever you're interested in; be it people, animals, nature, food, or fashion, there's a type of photography geared around that specific subject matter.  In fact there are 28 categorized photography genres.  So everything under the sun, literally, is something you can photograph should that be your interest.  And though the sheer volume of options can be overwhelming, chances are you will find a few club member that have a similar interest.  This of course will assist in the discovery of your path with this list of genres through our club meeting venue featuring guest presenters, participation in the buddy up program, joining in field trips, and attending collaboration sessions with liked minded photographers.
Our

Mission

Our mission is to foster club members' photographic development through coaching, collaboration, discussions, demonstrations, education, exhibition, field trips, and workshops.  All with the side benefit of members making friendship that helps to sustain as they continue onward on their journey.
Our

History

Digital Dimensions and Beyond got its start in 2006. Dave Bryan, Bruce Bean, and Beth Dawson were students in a photography class at Johnson County Community College. Along with Dennis Chapman they would meet at Borders Bookstore on Metcalf to discuss their photos and aspirations. In order to share their joy of photography with other like minded enthusiasts, they decided to start a local club and coined the name Digital Dimensions and Beyond. They passed out flyers and spread the word – the rest is history. The goal of the club has always been to provide knowledge and inspiration. Dennis has often reminded us "Photography is always changing. If a member gets one concept or technique it is well worth his/her investment in club membership."
Some have wondered about the term "Beyond" in the club's name. That was the brainchild of Dennis Chapman. He wanted us to keep focused on what is next – what does the future look like? "Beyond" continues to be part of the club's DNA.
Our
Activities

Throughout the club season, we strive to offer unique and meaningful events under these categories: Monthly Meetings, Buddy Ups, Exhibits, Field Trips, Socials, and Workshops.  All except the Buddy Ups, you'll find on the Club's event calendar.
Meetings
Occurs on the third Thursday of the month. Sign in and social time opens at 6:00 p.m.  Meeting starts at 6:30 p.m and ends around 8:30 p.m.  If you are planning to visit, see the Events page for meeting dates and latest information. 
Buddy Program
Monthly we coordinate with members to buddy up with another member to get out and shoot together.  Aimed at fostering friendships and promoting one on one collaboration.  Sign up occurs at each meeting or through an email to the coordinator.  The coordinator then emails out pairs and allows those paired members to arrange time and location.  So these are the only events that you will not see on our event calendar.
Exhibits
As shown on our home page, collaboration from club members help to identify exhibitions and photo hosting situations.  Yearly we host an exhibit at the Lenexa City Hall under the club's name.  Routinely, club members will also share about small shops, galleries, or shows that are looking to offer up wall space to enhance their ambience and customer experience.
Field Trips
These differ from our Buddy Up events in that it is at a set time and location along with a larger group size.  Annual field trips includes Christmas Lights at the Country Club Plaza and other locations like Powell Gardens in the spring and Loess Bluffs National Wildlife Refuge in the late fall or early winter.  Some field trips are same day and considered local while others entail an overnight stay.  But these are a mainstay and popular events that always yields great photos and post event remembrances.
Socials
There are at least two annual scheduled socials open to all members.  Annually there is an outdoor gathering at a local park that is sort of a pot luck and BBQ.  Then in December is a year end gathering at a restaurant.  Other events are held based upon members interest and availability.
Workshops
Whether planned internally by our talented club members or mentioned at a meeting about interesting workshops being hosted by a professional photographer.  These events get posted to our club calendar and added into our monthly newsletter aimed at ensuring club members are aware of these opportunities.
Membership

Membership runs from June 1 to May 31 of the next year. Dues are pro-rated for new members.
Mail Club Membership dues to:
Digital Dimensions and Beyond
P.O. Box 4221
Overland Park, KS. 66204-4221
(make checks payable to Digital Dimensions & Beyond)
Membership
Benefits

While the true value of membership is just that, you'll be a member of a community with similar interests and pursuits.  In additions to that valued opportunity there are the following these other benefits.
Attendance at all monthly meetings
Subscribed to receive the monthly Newsletter
Ability to synchronize club events into your personal calendar
Access to the members only portion of our Website
Access to our members only Facebook page
Authorization to sign up and participate in our Buddy Up sessions
Authorization to participate in field trips
Authorization to participate in the year end holiday shoot
Invitation to club social events and your year in holiday party
10% discount on most items at Overland Photo Supply
A Swap & Shop table
Use of the 7x Sensor Loupe and Giottos Rocket Blower (available for use before meetings.)
Interested In Learning More
Interested In Visiting With Us